Iterations
After gathering and deciding what type of data would be helpful for the user, I focused on finding the best way to display them to users, so they can act accordingly after viewing.
Dashboard (desktop version) – 1st Iterations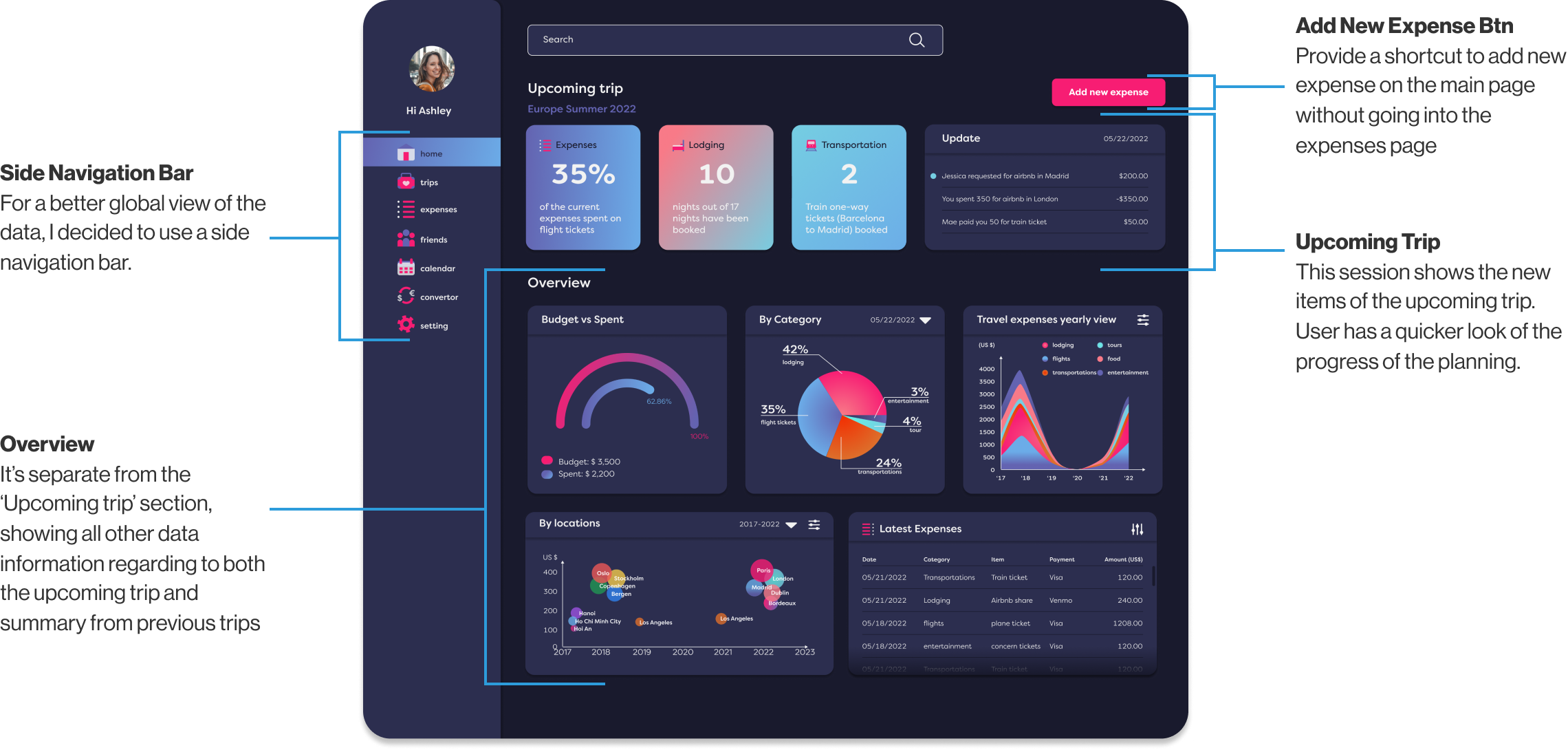 Dashboard– 2nd Iterations
Here is the 2nd iterations after I got the feedbacks.
Dashboard (mobile version)
For the mobile version, I updated the dashboard page corresponding to the changes of the desktop version.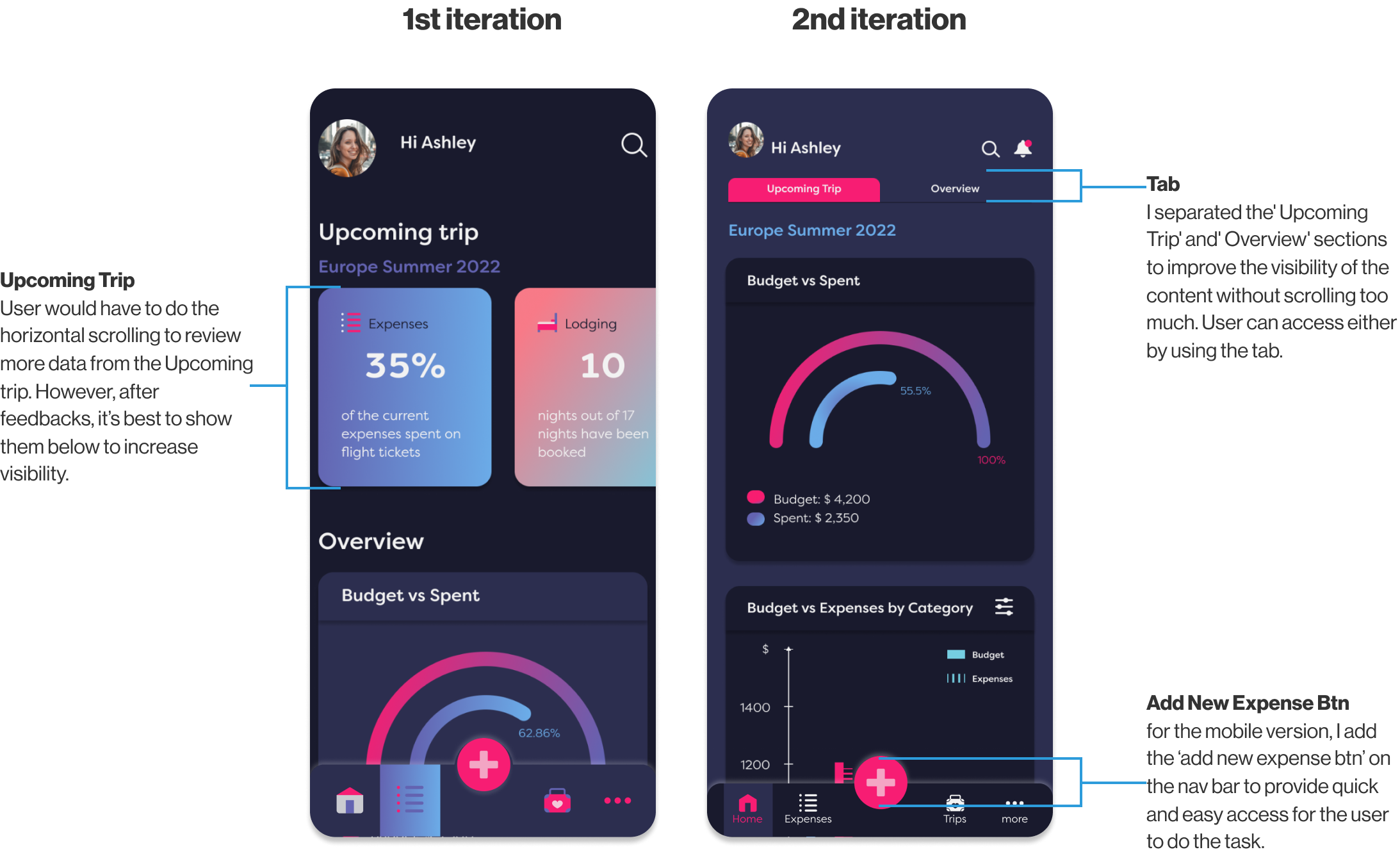 Add Expense (mobile version)
Another key feature of this app is adding expenses, so for both versions I decided to provide quick access to that page from the main page.